Concrete contractors Chicago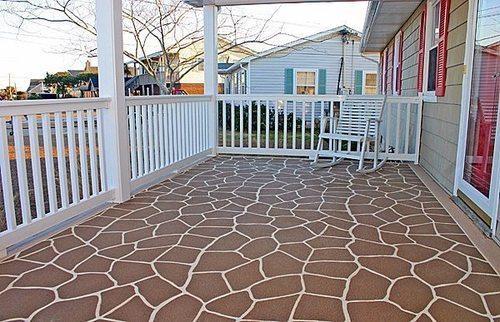 WHERE IS A CONCRETE FLOOR ?
Kitchen:
No other room gets as much use as the kitchen, so it needs to have the most durable flooring surface possible. Concrete can withstand the foot traffic and elements that kitchen floor surfaces are exposed to, while also bringing endless design options to the table. Plus, there aren't any joints or grout lines to trap dirt or spills, so clean-up is a breeze.
Entry, Foyer, Mudroom:
Make a great first impression with a stylish entry, foyer or mudroom decorative floor. Concrete's easy care, ability to handle heavy foot traffic and resist staining make it the perfect choice for busy areas where dirt, mud and water might get tracked in.
Bathroom:
When deciding on flooring for a bathroom, you want something that is stylish, durable, resistant to moisture and spills, as well as low maintenance. Concrete checks all of those features. Radiant heating can also be installed to keep the floor comfortable for bare feet.
Concrete is an exceptionally good choice for basement flooring due to its moisture resistance in these areas that are typically subject to ground moisture and possible flooding. With concrete, you can avoid mold and mildew problems and having to pull up and replace damp carpet or damaged wood flooring. Add a fun feature of hopscotch or shuffleboard into the design.
Garage:
With many garages being used as extensions of living space, why not make them as attractive as the rest of the home. Looks can range from sealed or polished basic gray to more complex color combinations. Add colored flecks for a terrazzo look or a custom design with brightly colored epoxy coatings.
Commercial:
Our Chicago Concrete combines durability for heavy use, high-traffic areas with endless customization options. These two factors combine to make it a perfect choice for retail stores, restaurants and bars, offices, churches, schools, medical institutions, and industrial buildings, making it possible to incorporate your company logo, colors or theme right into the floor.
Call us for a free quote !
© Copyright Concretecontractors-chicago.com We are Concrete contractors Chicago, a full service concrete company, servicing for over 10 years the Chicago IL area.
Call (708) 331-8251 for a free quote.