Concrete contractors Chicago
Chicago

Concrete Patio

Create a patio that is truly an extension of your home. You can craft an outdoor living space designed to connect with family and friends, away from the world's distractions.

If cooking outdoors is your passion you may consider adding a kitchen to your patio. BBQ grill islands, pizza ovens, designated eating areas and amenities such as an outdoor fridge are all great options that transform your patio into an outdoor living room.

Get started on the right foot with smooth pavement and curbs from newly poured concrete. Whether you need traditional or decorative concrete, We can provide you with job specifications, references, samples and estimates to assist you in planning at no cost to you.
Impressive Concrete Patios
When your backyard has had same look for the many years it's time to update that space and install a new concrete patio. You will enjoy this new space. This feature will make great use of your property when you invite people over for parties and get-togethers. You'll have the convenience and comfort of added living space and the open air. Once you finish this makeover on your home, you can also call us to repair and install other concrete features and general work around your home or business.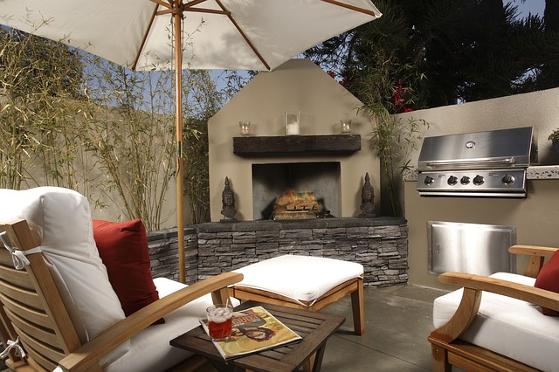 Mixing up the Concrete diversity
Mixing up the materials or styling can give wonderful results on your concrete patio. Using different textures, stamp patterns, and finishes give each area a slightly different look and feel. Colors should always coordinate, but don't be afraid to use a little creativity! For example using a mixture of exposed aggregate, concrete pavers, and stamped concrete can give a fabulous look to your outdoor patio and living space.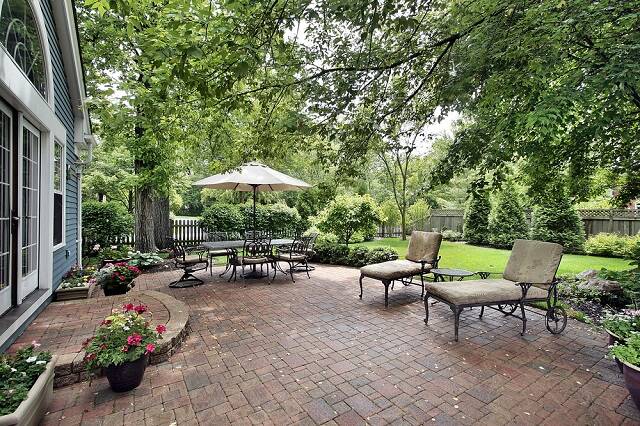 Call us for a free quote !
© Copyright Concretecontractors-chicago.com We are Concrete contractors Chicago, a full service concrete company, servicing for over 10 years the Chicago IL area.
Call (708) 331-8251 for a free quote.